This post was originally published on August 10, 2018.
Toward the end of my time working for a book publisher, I had trained my fully capable replacement and had some free time, so I made this headband over and over. The head editor at the publisher was Annalee, a woman of the world who had advice for everyone and regularly brought her sweet doggy in for the day. Like Annalee, this headband is beautiful, brunette, and full of twists and turns.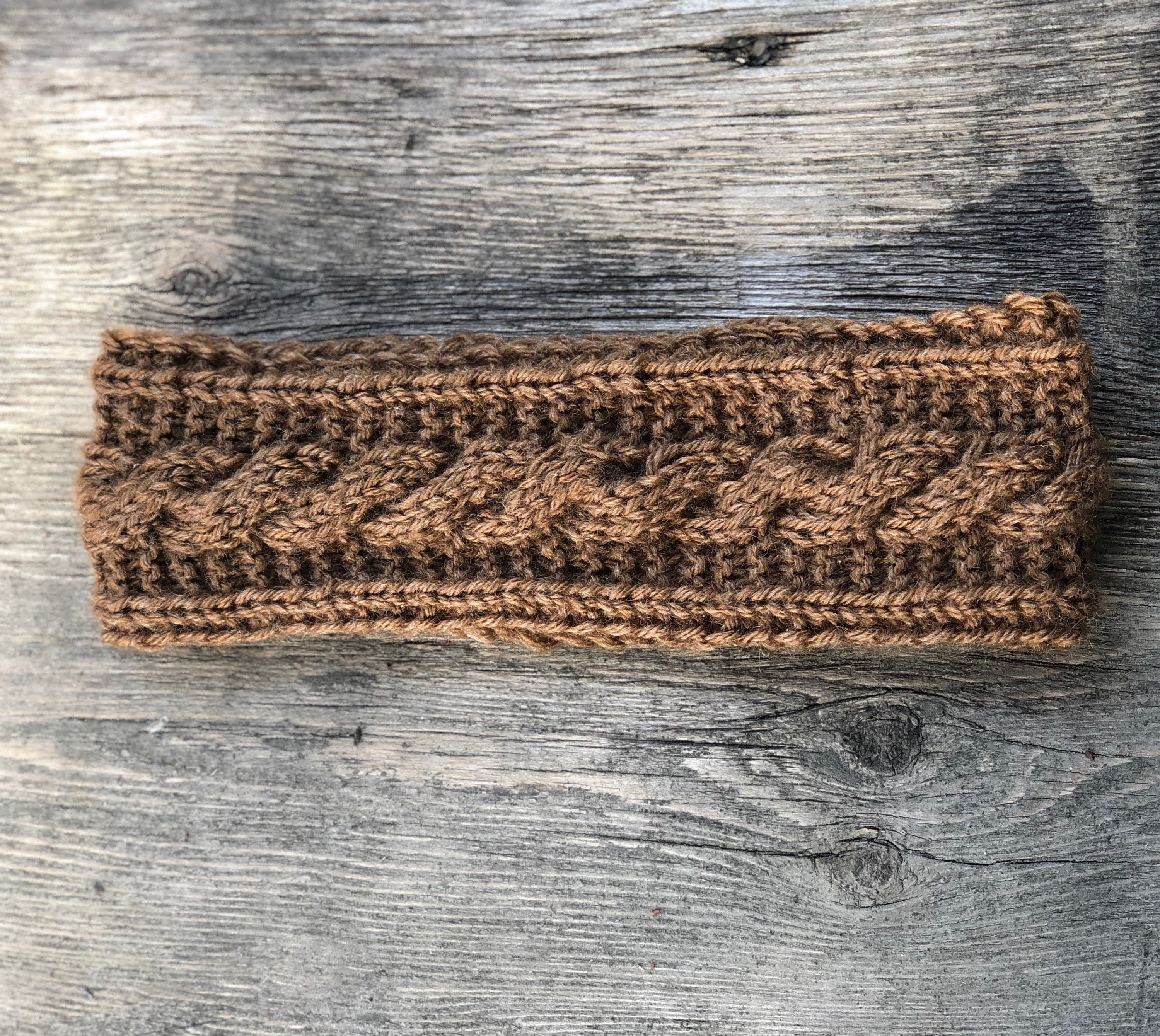 This headband is my first original pattern! Headbands are great for when you need to use up yarn, plus you can put some beautiful detail in there without it getting too monotonous for the knitter, because you're done making it so quickly. Making this pattern was a process of balancing the cable on both sides, making it stand out and be the feature of the project, and also making sure that the edges looked nice and no curling around. So many things to think about (and write down) when it's coming from your own head!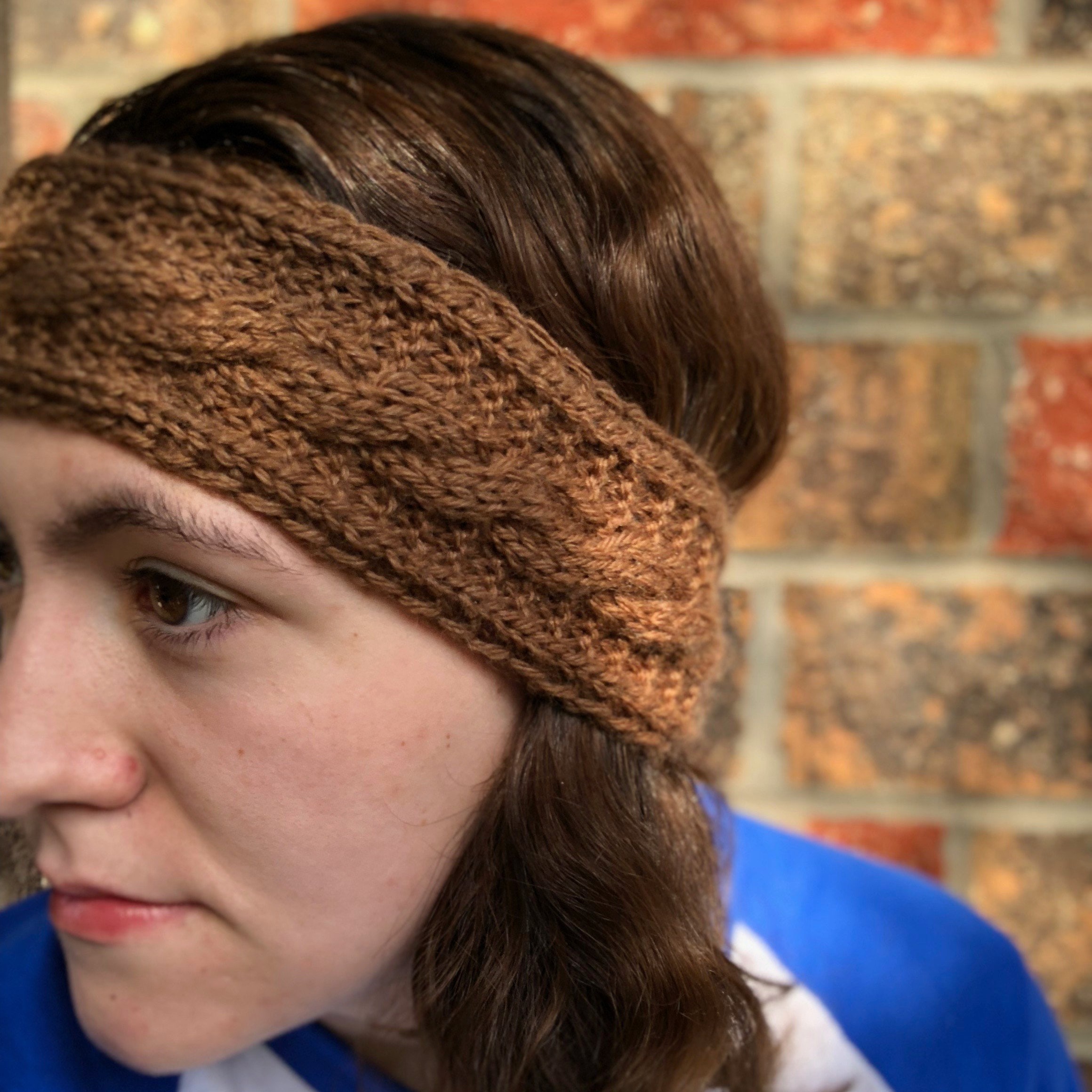 The pattern is available now! Make your own Annalee with the pattern from Etsy or Ravelry. If you're more of a wearer than a maker, check out the finished headbands in my shop.
Craft: Knitting
Pattern: The Annalee Headband by Two Paws Knitting Co
Yarn: Wool-Ease by Lion Brand
Needles: US 6/4.00 mm
Modifications: None
Cost: None; had existing materials, wrote pattern