This post was originally published on September 19, 2018.
Oh, socks. My true love. You know what else is my true love? This yarn. And this pattern. And pumpkin spice lattes (only the ones from Starbucks though, I might be basic, but I have standards). This was my first time buying from an indie yarn dyer and I can understand why people get so easily addicted – it's so soft, the colors are amazing, and it's nice giving my money back to the yarn community instead of to a big box store (I will, however, have to invest in a swift if I want to continue up this habit).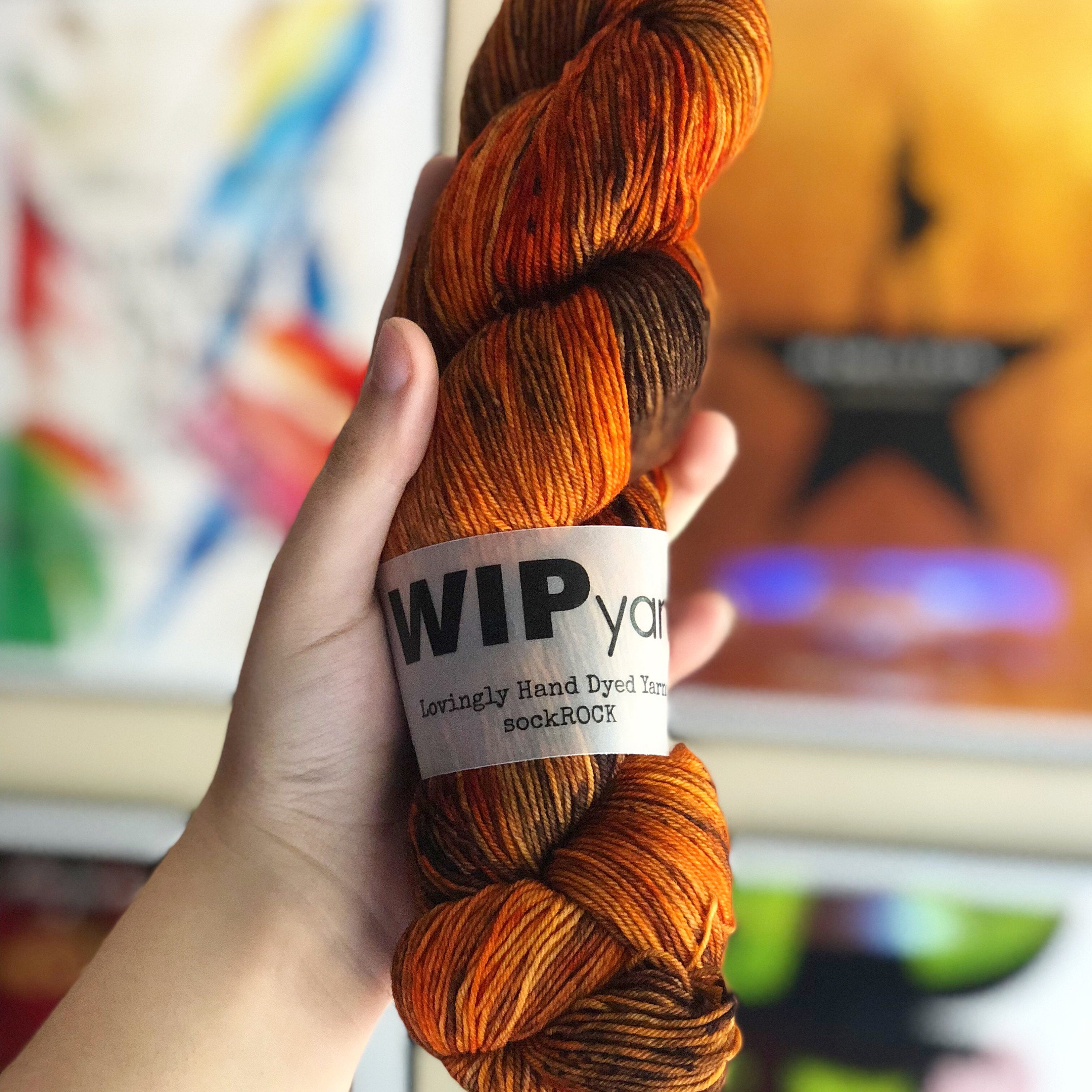 I've known about the Vanilla Latte Socks for a while and I've been wanting to make them, and once I found this yarn, I knew I had the perfect marriage: Pumpkin Spice yarn + Vanilla Latte Socks = Pumpkin Spice Latte socks.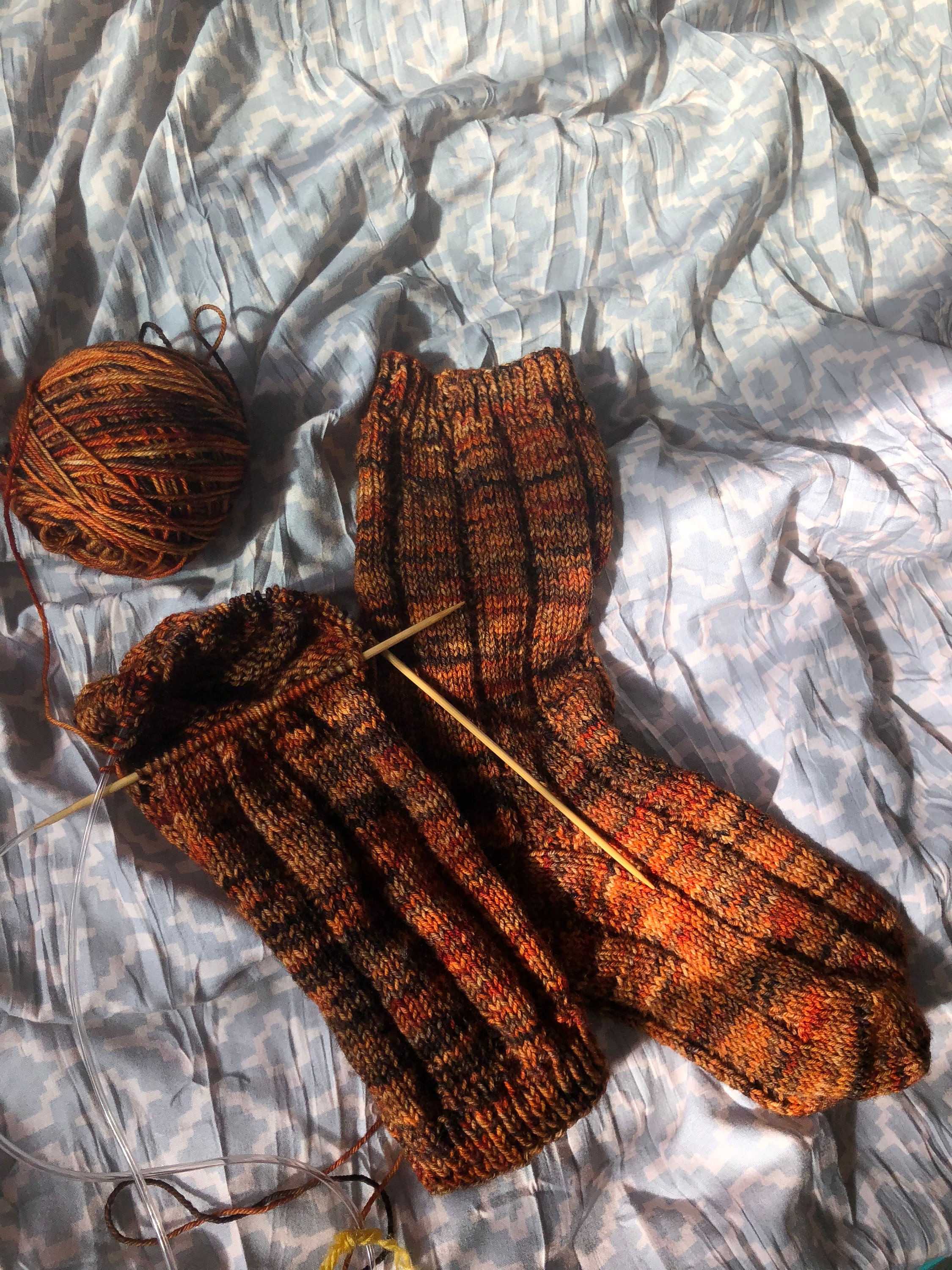 Some people suggest the Vanilla Latte Socks as a beginner pattern, and although it's a good pattern, it's a little loosey-goosey, which wouldn't have been helpful for me as a pattern. By that I mean that a few times in the pattern, the instructions simply say "however long you want to make it" or do not have hard-and-fast directions, so I would wait to make these until your second or third pair of socks, where you have a better grasp on it.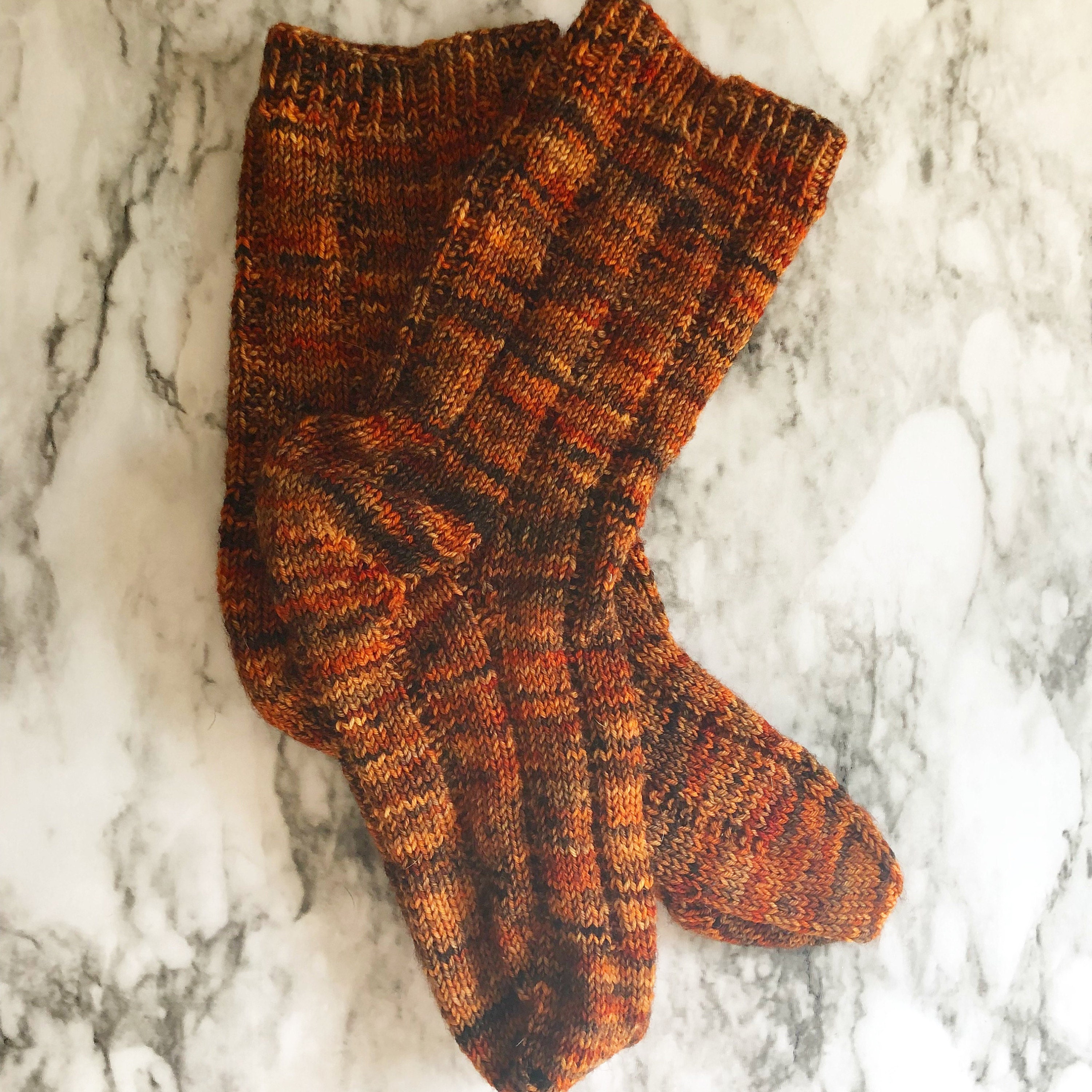 I'm so happy with these socks that I want to wear them all the time, and I usually hate wearing socks. I even have enough yarn left over that I might be able to get a pair of ankle socks out of them!
Craft: Knitting
Pattern: Vanilla Latte Socks by Virginia Rose-Jeanes
Yarn: Pumpkin Spice by WIP Yarns
Needles: US 1/2.25 mm circulars
Modifications: None
Cost: Cost of yarn; had needles, free pattern