This post was originally published on June 11, 2019.
I'm so excited to share with you my newest original pattern: The Stormy Weather Shawl!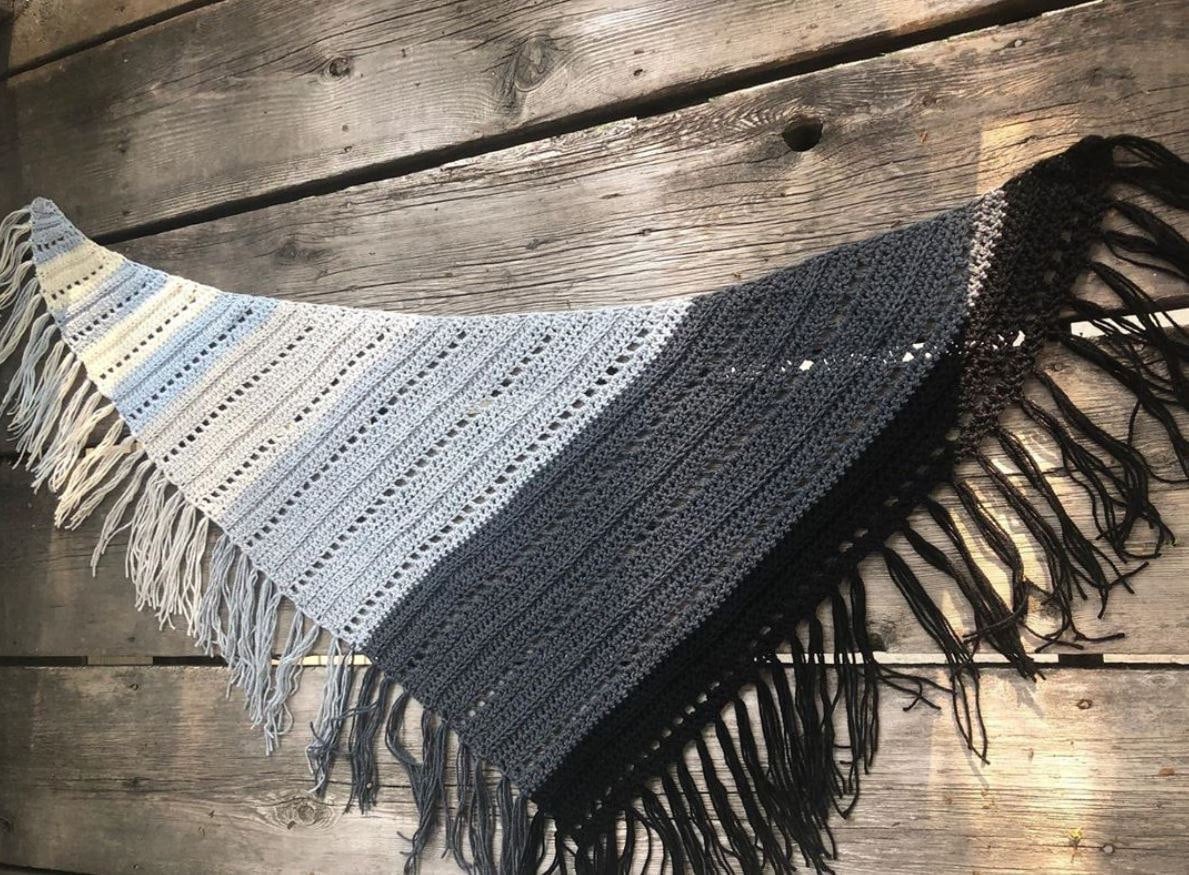 Get it on Etsy | Get it on Ravelry
Inspired by prairie summers, this shawl combines what I love most about the season – fireside chats, rolling thunderstorms, and snuggling up in your comfies after a day in the sun and the water – into one garment.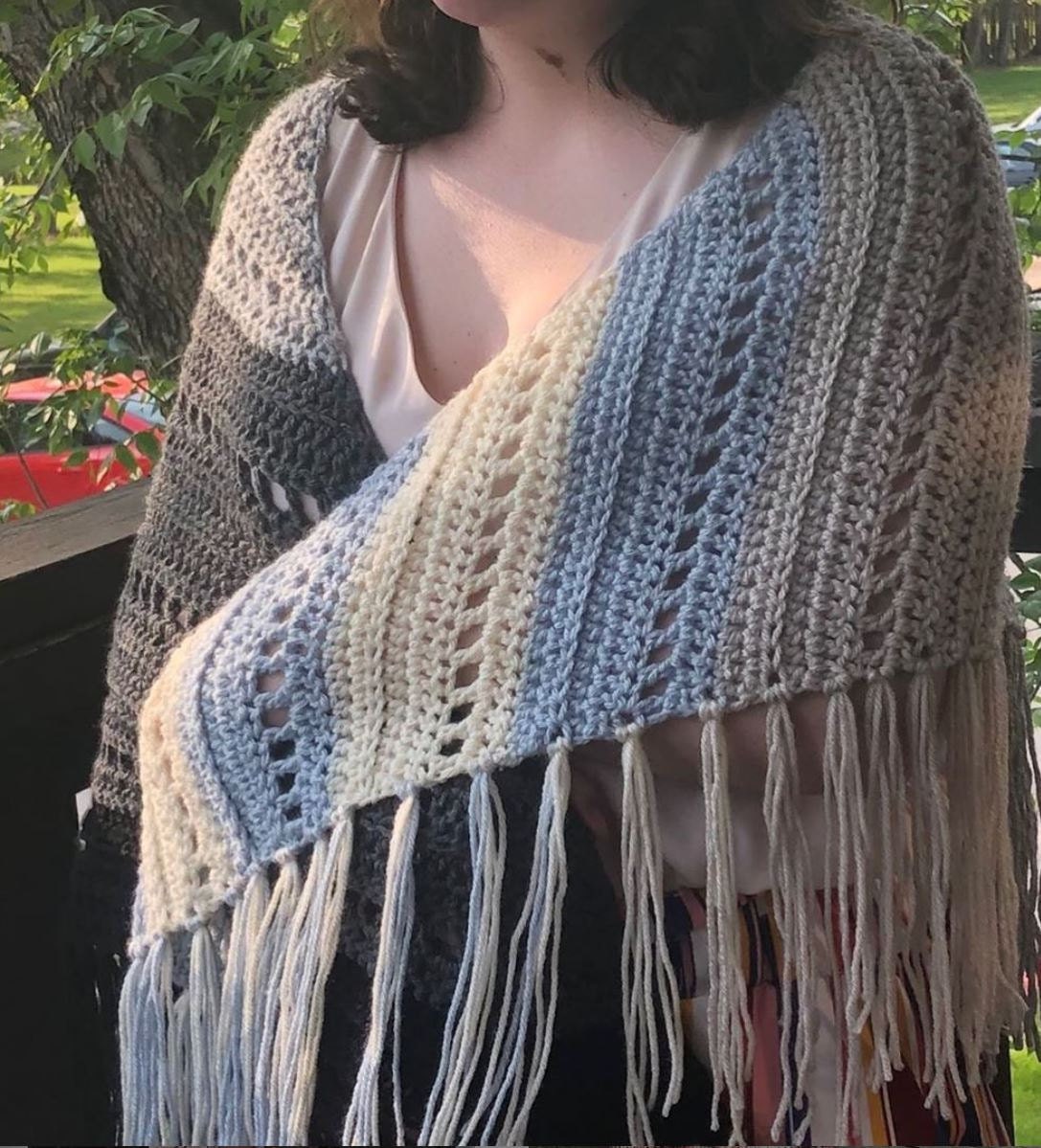 I designed it so that it starts with blue skies and ends with a strip of complete black, just like a storm rolling in, but you can reimagine it in any colors you like! Or even just one solid color! It's written in a repeat, so you can stop wherever you'd like. Make it small for a small person or keep going to create a giant blanket-scarf that will inevitably swallow you whole. That's the sign of a good shawl.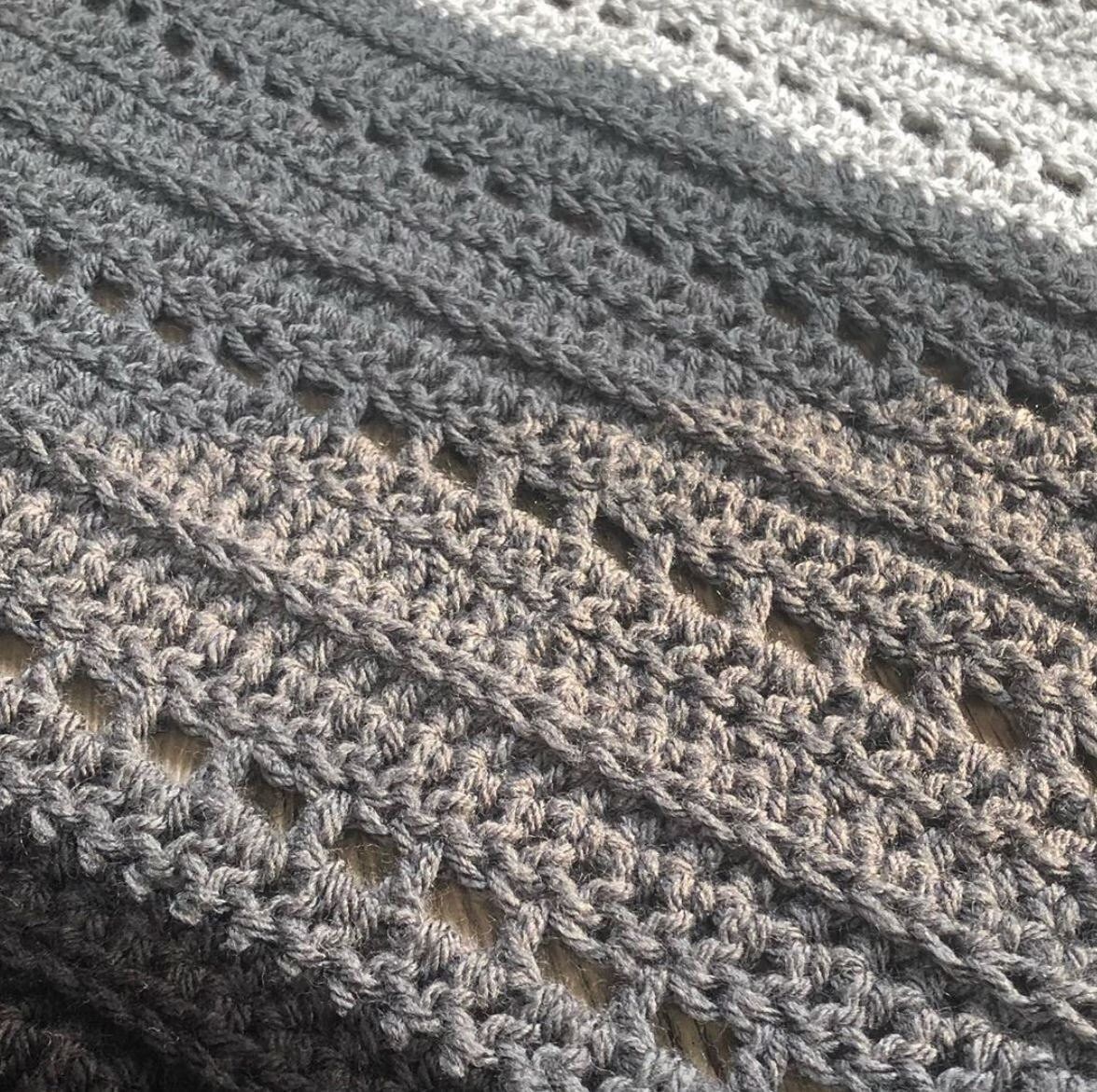 Until Monday, June 17, you can use promo code CLOUDS to get $1 off Stormy on either Etsy or Ravelry (or both)! I can't wait to see what you make!