This post was originally published on September 1, 2018.
My then-boyfriend (now-husband) had a beanie he wore a lot during our first few years of dating. It got lost somewhere along the way between our houses, so I recreated it. It's become my go-to hat and whenever his ears get cold, he grabs one. Whenever he loses another one he's very upset (even though we have dozens in the house) because "you made that for me." This slouch beanie is cozy, stretchy, and adaptable for any head size.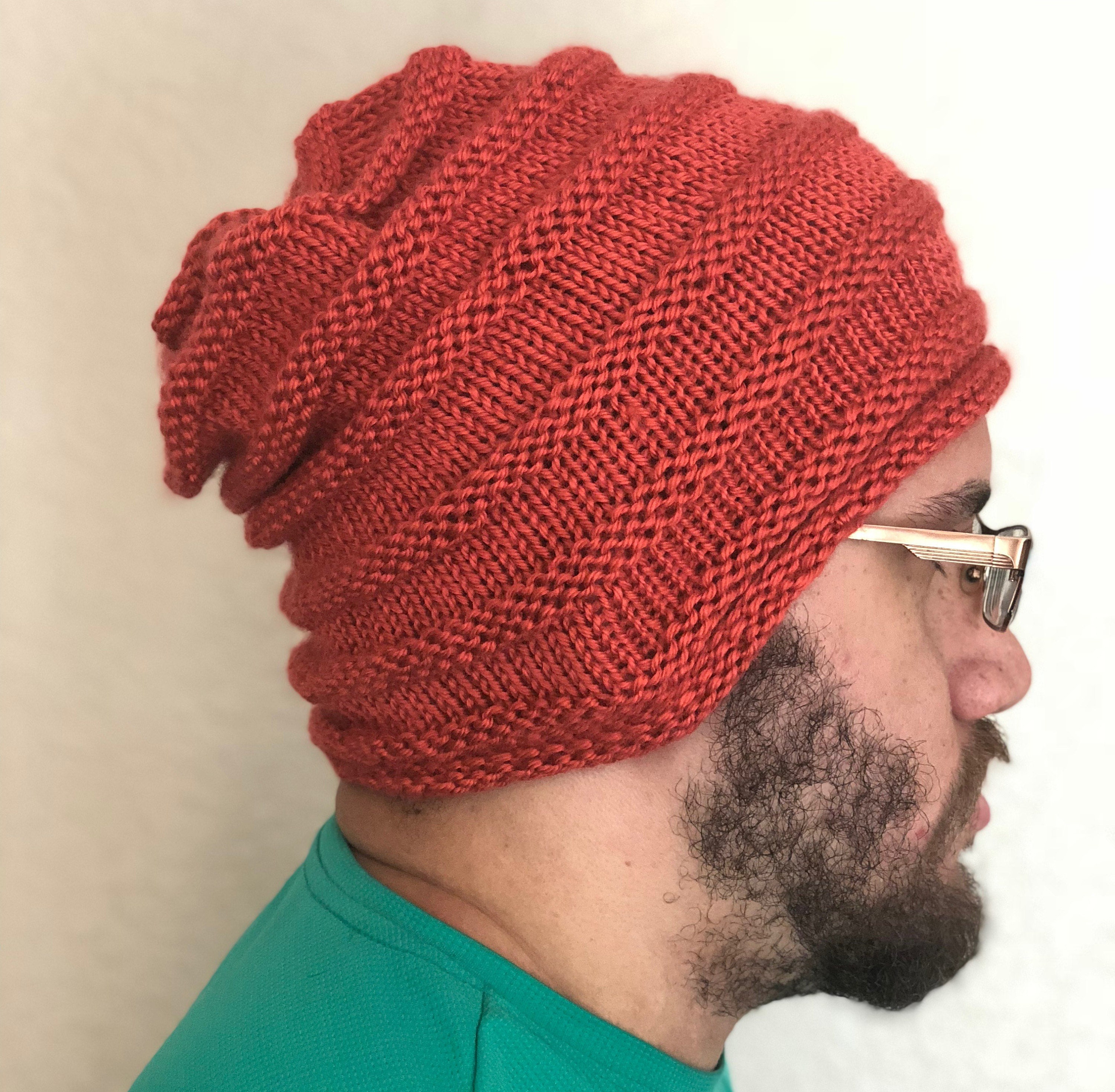 This hat is so easy! This was one of my first in-the-round projects and is good for a beginner. Just knit-purl and then decreases once you get to the top of the hat. You can also make it more form-fitting to your head by shortening the length or make it even slouchier by continuing the stripe pattern.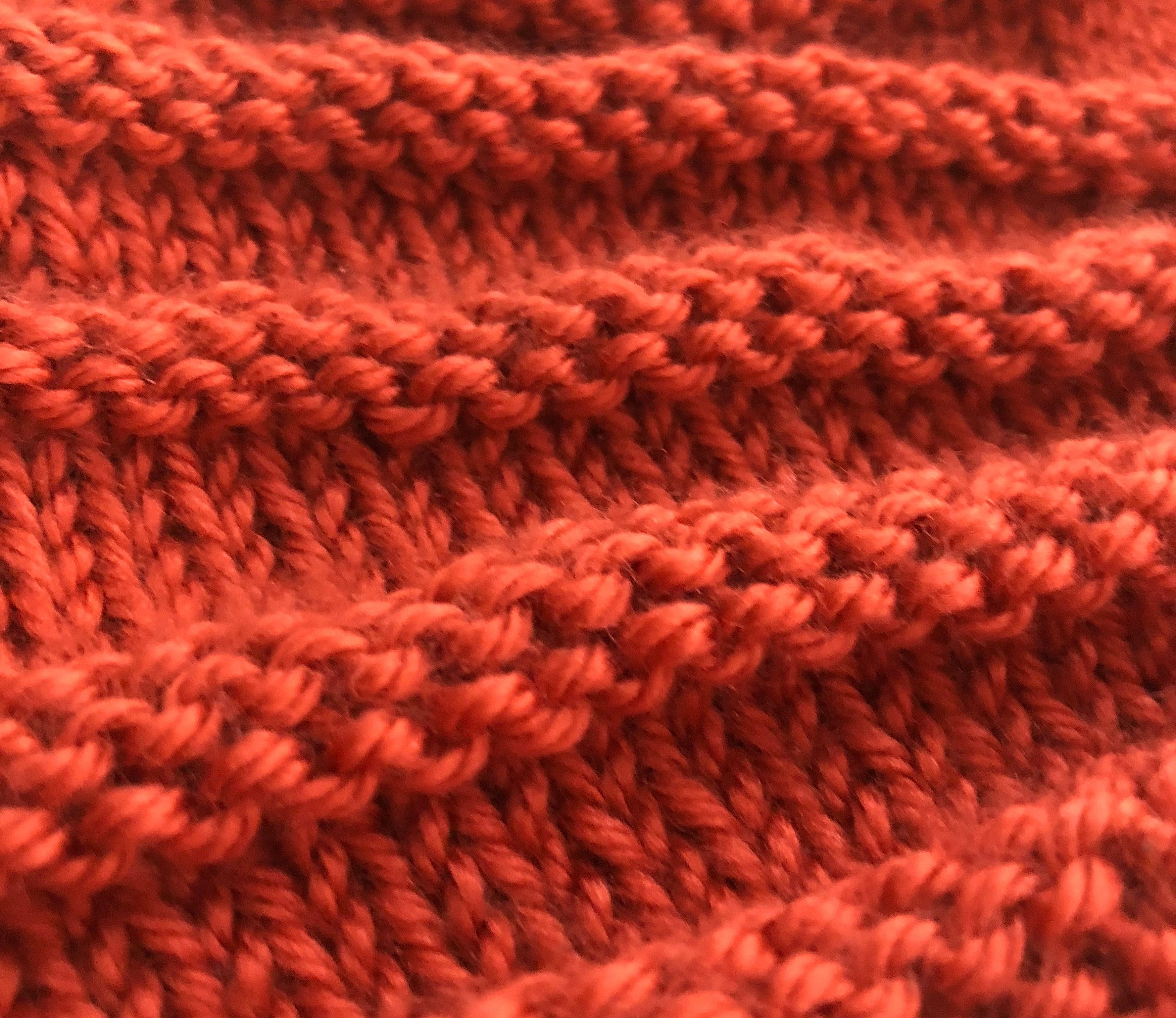 The nice thing about this hat is that I usually make it with cheap yarn, which tends to make them super durable. You don't feel bad throwing it in the glove box or in your pocket so you always have one with you, wherever you go.
The Jeremiah Beanie pattern is available now! Start making your own with the pattern from Etsy or Ravelry. If you're more of a wearer than a maker, check out these finished Jeremiah Beanies. 
Craft: Knitting
Pattern: The Jeremiah Beanie by Two Paws Knitting Co.
Yarn: Soft by Red Heart
Needles: US 7/4.50 mm
Modifications: None
Cost: None; had existing materials, wrote pattern