This post was originally published on September 12, 2018.
I'm pretty sure I'd follow Two of Wands patterns to the end of the earth. They're so easy to follow and the finished products are incredible. The first ToW project I completed was the Coffee Shop Wrap, last year. I picked up my needles again for the Coast to Coast Wrap, which is more like a giant blanket, but it might be one of my favorite projects ever. I wear it like a cape.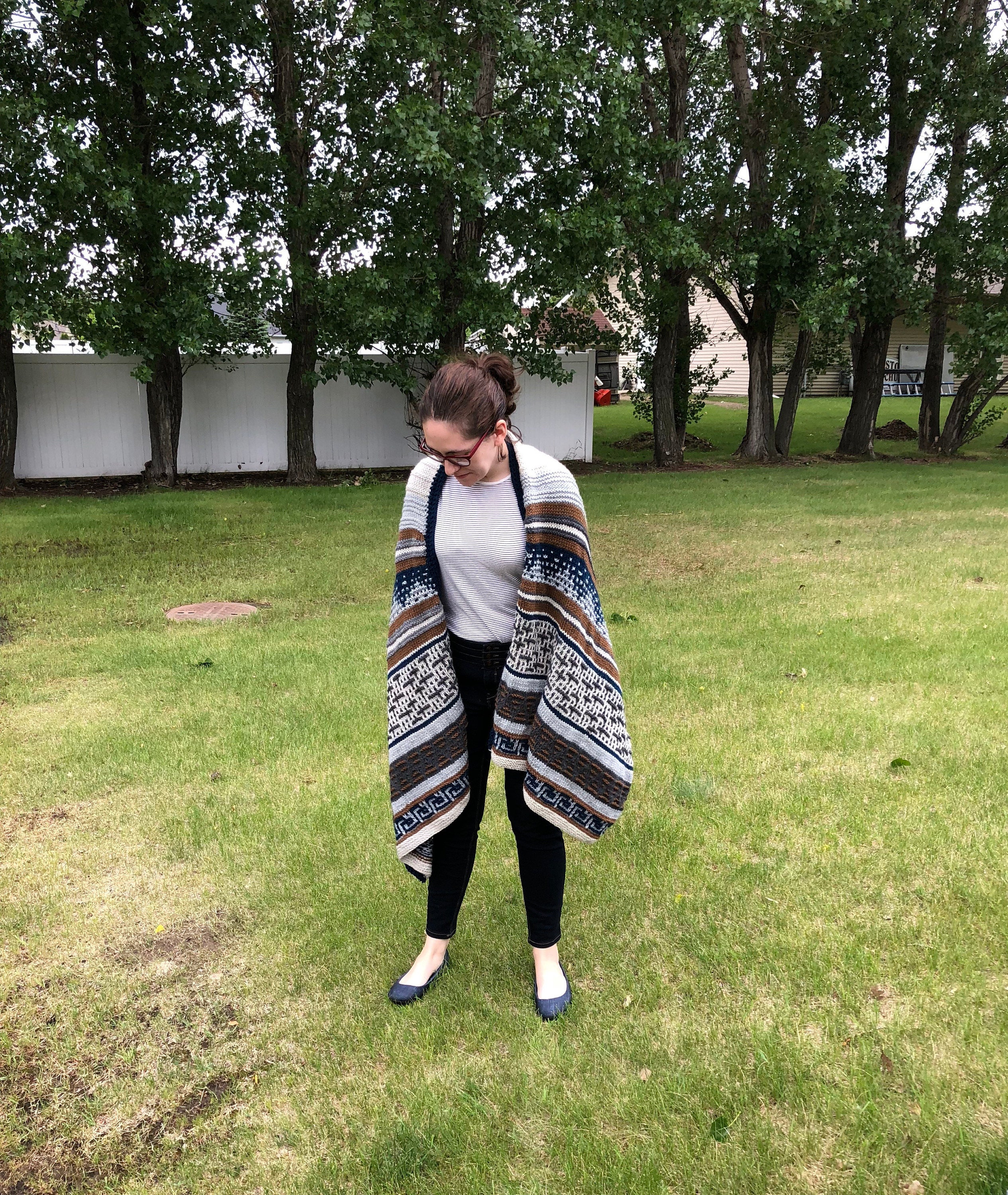 This was my first project with "mosaic" knitting, which I had never heard of before. It's sort of an alternate to fair isle, where you get a similar image effect but you only knit with one color at a time and then you slip the other stitches. Super cool!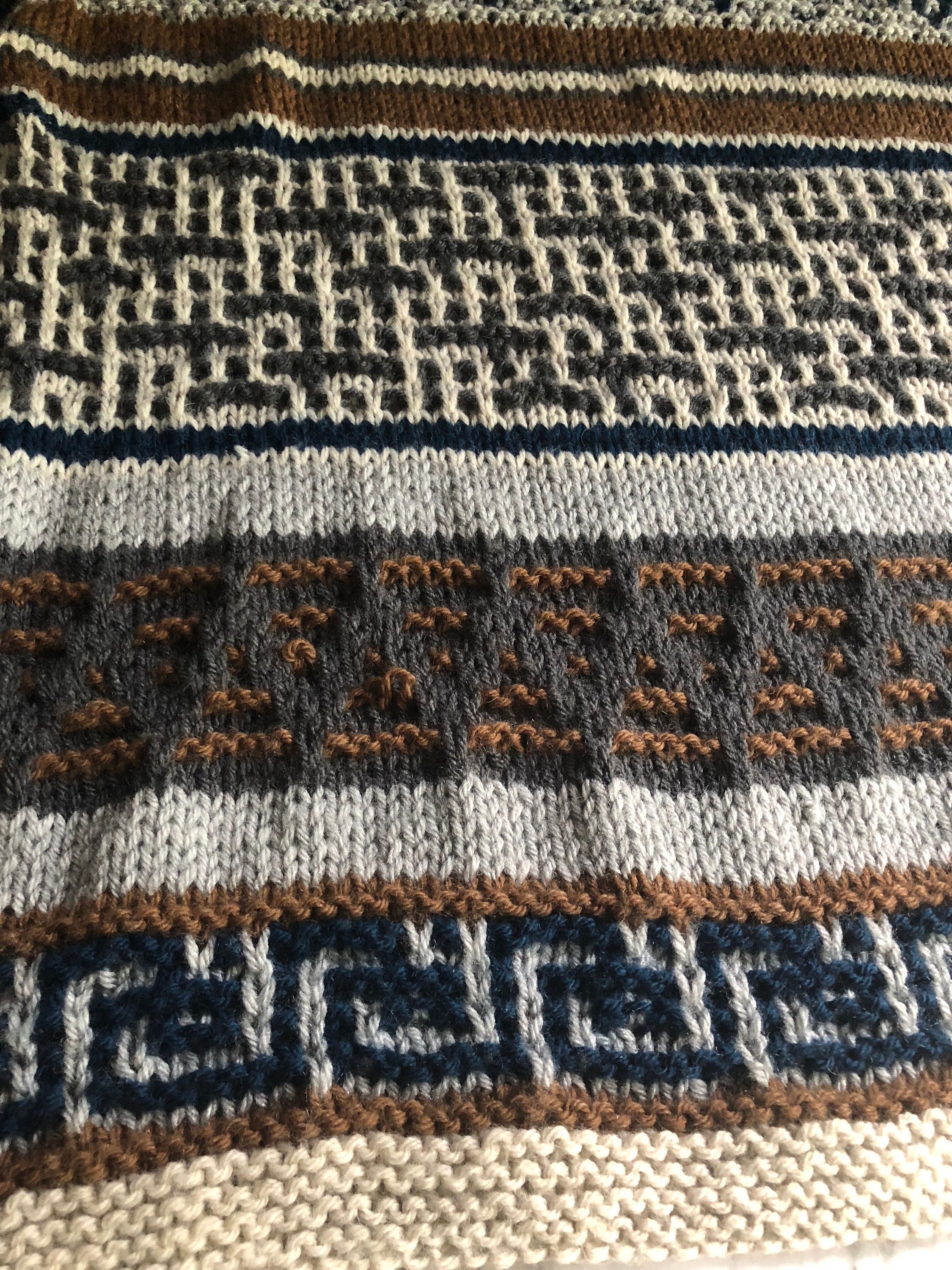 You can wear it as a scarf, you can drape it over your shoulders, it can be a blanket. Is this the best project in the world? Very possible. I watched all of Wild Wild Country while making this wrap and it seemed like it took no time at all. The different sections definitely help pass the time.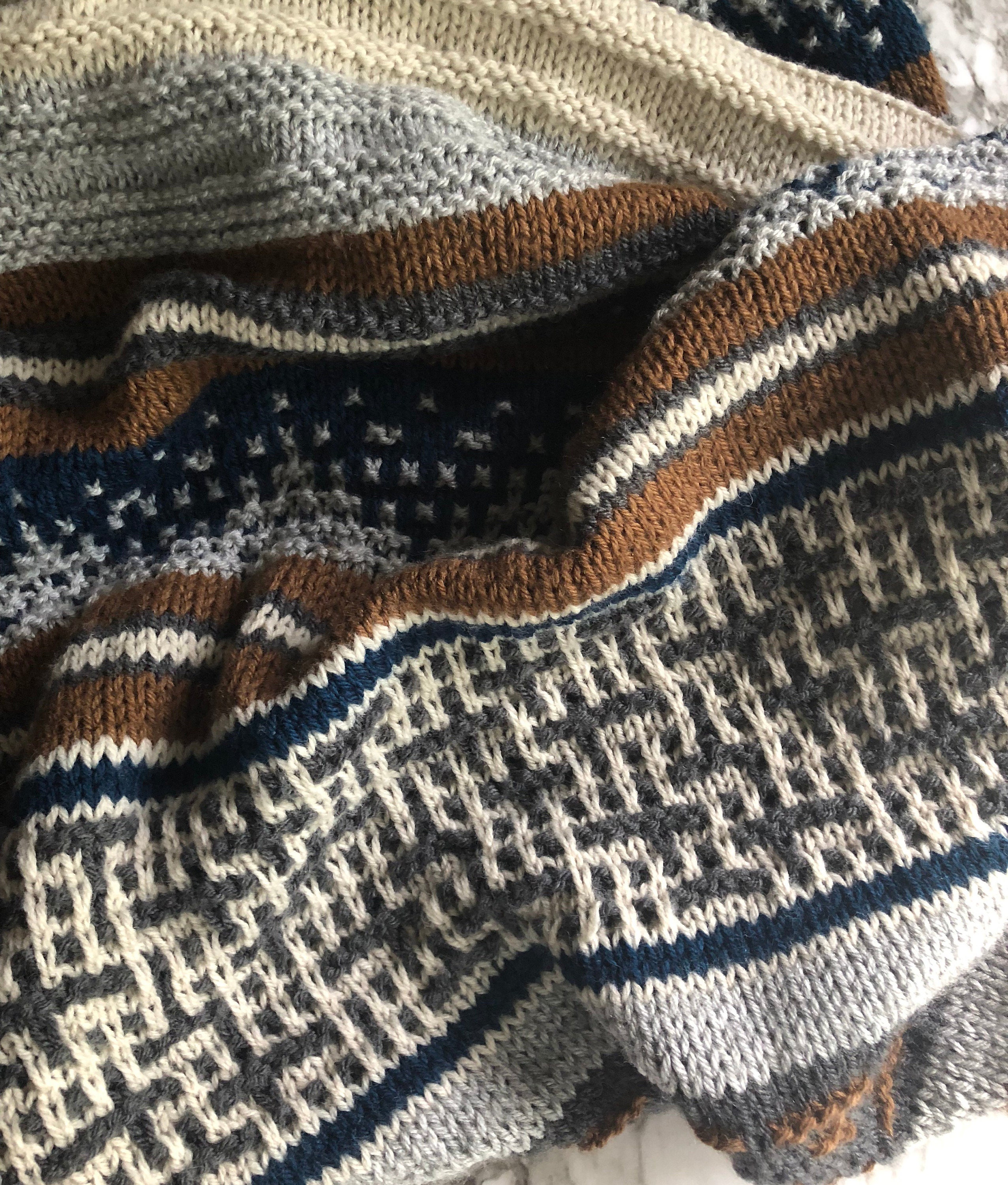 This pattern includes both charts and written instructions for the mosaic sections, so you can follow along the way that you prefer. She makes it super easy to make the coolest stuff!
Craft: Knitting
Pattern: Coast to Coast Wrap by Two of Wands
Yarn: Wool-Ease and Touch of Alpaca by Lion Brand
Needles: US 8/5.00 mm
Modifications: Crochet border; did not put tassels on because my dog would eat them
Cost: Purchased the kit (yarn + pattern), but pattern is available for free on ToW blog