This post was originally published on September 30, 2018.
The best things in life are free, or at least, they come for free when you buy yarn. I found this pattern on the inside of a paper sleeve of yarn. This pattern is simple, gorgeous, and oh-so squishy.
I love Caron Cakes yarn (or any self-striping cake yarn) because I don't have to think about it. It's soft and cozy (a wool-acrylic blend will achieve that), it's already caked and I don't have to re-wind it, and the color palette is already chosen for me. It takes out all the guesswork. Even more than that, I love one-cake projects too, though this one was about a 1.5 cake project.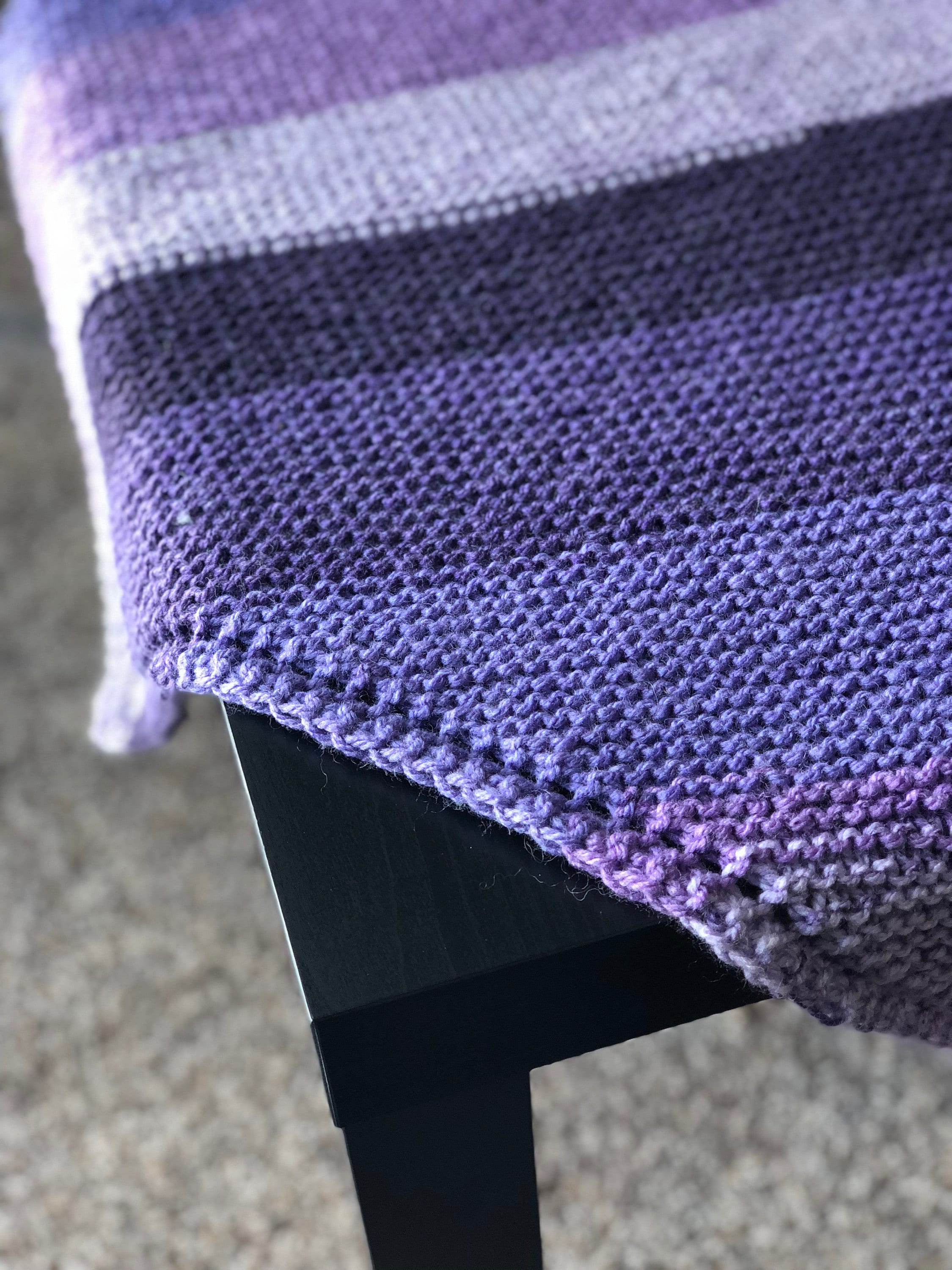 This pattern is so easy. Knits, slips, yarn overs, more knits. Like most projects, I added a slip stitch edge so I get that beautiful even edge. This scarf is knitted in a triangle, starting with just a few stitches (yay for small cast-ons!). They always feel like they take forever in the middle (because they do when you're dealing with 100+ stitches), and then finish up super quick at the end, which is good, because after hours of garter stitch I'm ready to be done with it. But look how pretty!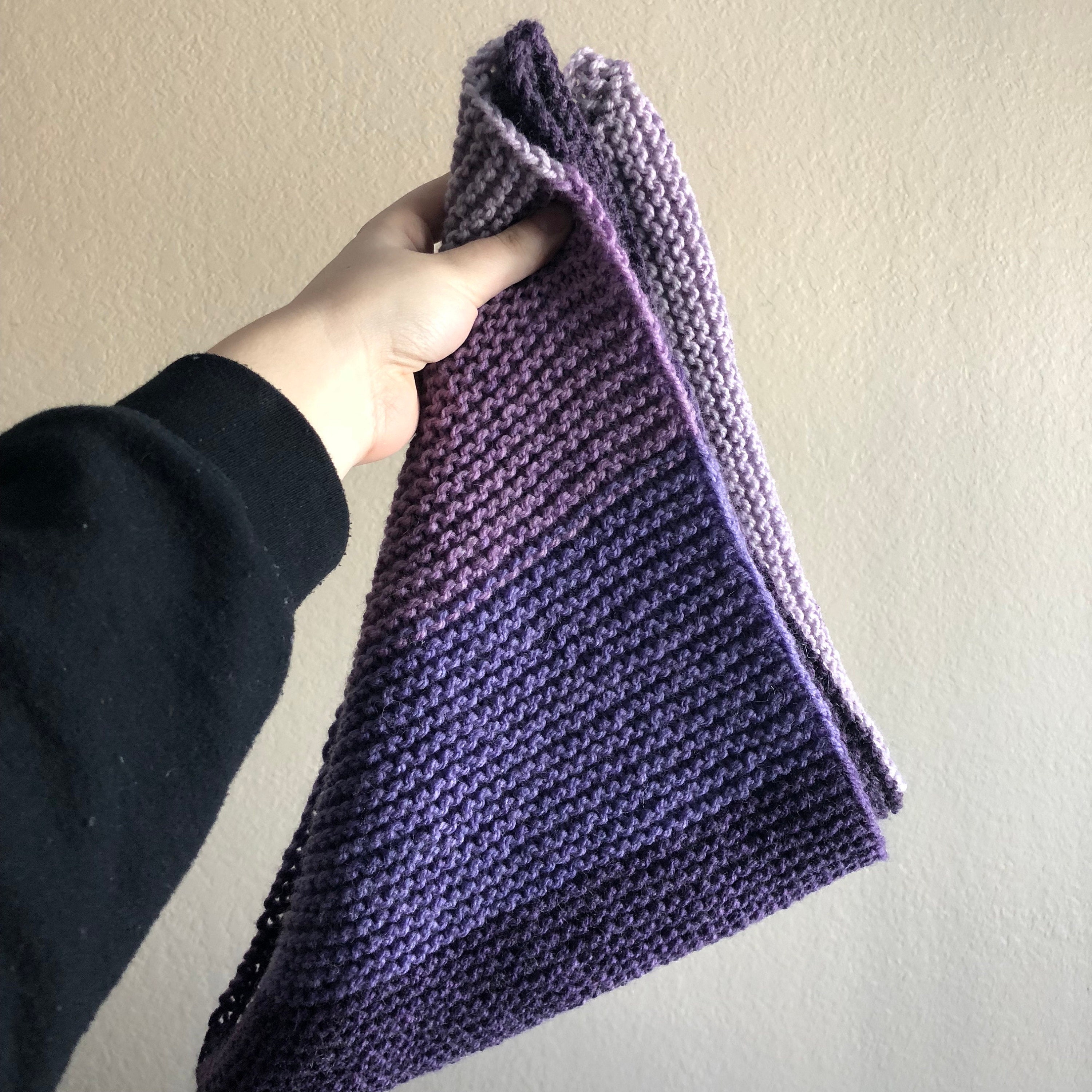 You can find this pattern for free on the Yarnspiration website (link below). Recommended for beginners and those who need a mindless project while binging the newest season of Making a Murderer next month.
Craft: Knitting
Pattern: Caron Triangle Knit Shawl
Yarn: Caron Cakes
Needles: US 8/5.00 mm
Modifications: Added slip stitch edge
Cost: Cost of yarn